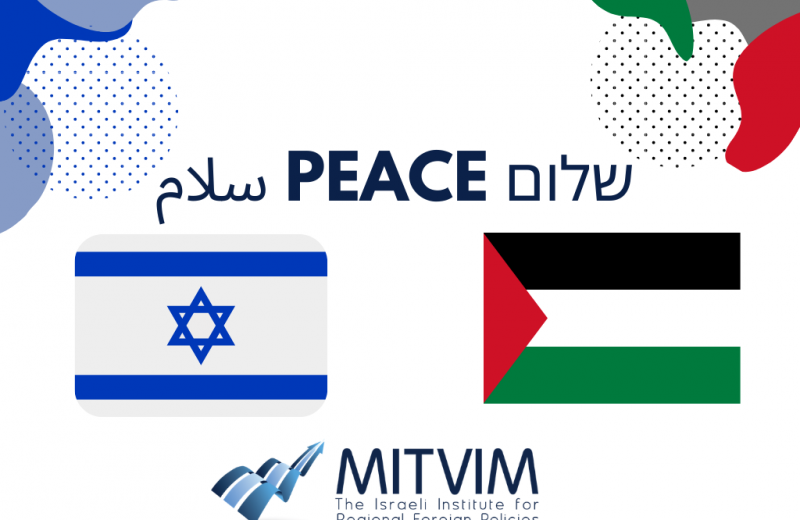 The Israeli-Palestinian peace process has been in a prolonged freeze since talks between the sides on a permanent status agreement, promoted by US Secretary of State John Kerry, collapsed in 2014. During the Trump administration, Israeli-Palestinian relations further deteriorated and a rift was created between Ramallah and Washington. Recent changes in the domestic, regional and international arenas are expected to affect the Israeli-Palestinian conflict and subsequently, the efforts to resolve it. These developments, as well as the challenges and opportunities they offer, must be addressed when discussing the prospects of the peace process. Special attention should be paid to the impact of the normalization agreements between Israel and Arab states, the administration change in Washington and preparations for elections in the Palestinian Authority (PA).
This paper maps out the international discourse on advancing Israeli-Palestinian peace under the current circumstances, based on a series of dialogues conducted by Mitvim Institute experts in February and March 2021 with various European, Arab, American and UN diplomats and experts.[1] The paper offers an analysis of the positions and perceptions of international actors regarding the effects of the latest diplomatic developments on the Israeli-Palestinian arena, and their insights and conclusions about the measures the international community could undertake to advance Israeli-Palestinian peace that are feasible and desired.
[1] The dialogues were conducted under Chatham House rules. Accordingly, this article does not mention participants' names and does not attribute direct quotes to them. The dialogues were led on the part of the Mitvim Institute by Dr. Lior Lehrs, Dr. Nimrod Goren and Victoria Solkovits.