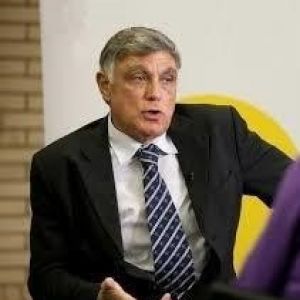 Amb. (ret.) Dr. Haim Koren
Researcher, Task Team Member
all posts by Amb. (ret.) Dr. Haim Koren
Former Israeli Ambassador to South Sudan and Israeli Ambassador to Egypt, Dr. Koren holds a BA in History of the Middle East and Political Science (University of Haifa) and a Masters in Islamic History (Hebrew University). He is an academic lecturer, a teacher of Arabic and a guide in the Society for the Protection of Nature.
As part of his foreign service, he served as Second Secretary at the Embassy of Nepal, Consul in Alexandria (Egypt) and Deputy Consul General in Chicago. In addition, he established and managed the Department of Arabic Communications and managed the Research Department, engaging with Egypt, North Africa and Sudan, at the Center for Political Research.
Koren served as the first Israeli ambassador to South Sudan and established diplomatic relations between South Sudan and Israel. He then served as Israeli Ambassador to Egypt after the reign of Muhammad Morsi and during the presidency of Abdel Fattah al-Sisi; a defining period in Egyptian times, in the region and in Egyptian relations with Israel.
He has lectured at the Jezreel Valley College, the University of Haifa and the National Security College on subjects including Israeli foreign policy, the Middle East, Arab citizens of Israel, Arab media, radical Islam, Sufi Islam, Islamic tribes, Sudan, Egypt, the Nile Valley and the Horn of Africa. He currently serves as a lecturer at the IDC Herzliya Center on Diplomacy in the Middle East in the Era of Globalization.
Areas of expertise: Israeli Foreign Policy, Israeli-Middle East Relations, Israeli-Mediterranean Relations, Egypt, International Relations, Conflict Resolution, Palestinian Citizens of Israel