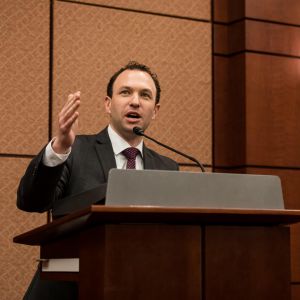 Avi Meyerstein
Visiting Fellow
Avi Meyerstein is the founder and president of the 
Alliance for Middle East Peace (ALLMEP)
. Starting in 2003, Avi brought together dozens of NGOs to build an umbrella coalition that would significantly expand resources and scale up Israeli-Palestinian grassroots partnerships. Over many years, their advocacy strategies and efforts led to over $130 million in annual U.S. funding programs for these critical activities.
Avi also proposed and launched the initiative to create an 
International Fund for Israeli-Palestinian Peace
. With bipartisan leadership in Congress and a broad coalition, that effort most recently led to the passage of the Nita M. Lowey Middle East Partnership for Peace Act of 2020
(
MEPPA
), which provides $250 million for joint economic and people-to-people partnerships over the first five years.