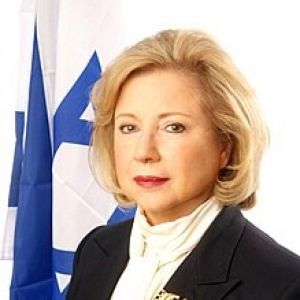 Amb. (ret.) Colette Avital
Board Member
all posts by Amb. (ret.) Colette Avital
Colette Avital is a member of the Board of Directors at the Mitvim Institute.
Avital immigrated to Israel from Romania in her youth. She began her career in the Foreign Ministry, where she held numerous positions in Israel and abroad. Her domestic positions included Acting Director of Publicity; Director of Training with responsibility for the status of women; Deputy Director General with responsibility for Publicity, Communications, Culture and Public Relations; and Deputy Director General for Western Europe. Among her prominent overseas positions, Avital served as Publicity and Press Officer in Montreal; First Secretary for Press and Culture in Brussels; Consul and then Consul General in Boston; Deputy General Counsel in Paris; Ambassador to Lisbon; and Consul General of the New York Embassy.
Avital entered in Israeli politics in 1999. She joined the Labor Party and served as a Knesset member in the 15th, 16th, and 17th governments; in this time she served on committees for education and culture, constitution and law, and security, amongst others. She chaired the Immigration, Absorption, and Diaspora Committee, and was Deputy Chair of the Knesset. As an MK, Avital established a committee to examine the issue of restoring property to Holocaust survivors, and published a report on the subject in 2005. At the end of that year, the Knesset passed a law establishing a company for the restoration of property to Holocaust victims.
Avital is extensively involved in public activity and has been honored with numerous awards including the Legion d'honneur of the French government and the Cavaliere OMRI of the Italian government. She holds a BA from the Hebrew University of Jerusalem and an MA from Harvard University. She also holds honorary doctorates from the University of Rochester and the University of Wheaton.