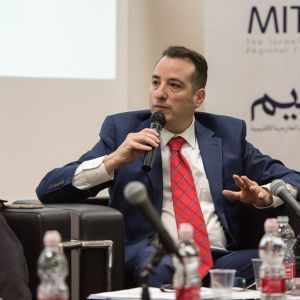 Dr. Ido Zelkovitz
Policy Fellow
all posts by Dr. Ido Zelkovitz
Ido Zelkovitz is a Policy Fellow at the Mitvim Institute, Head of the Middle East Studies Program at the Jezreel Valley Academic College, a researcher at the Ezri Center for Iran and Persian Gulf Studies at the University of Haifa, and a lecturer at the Interdisciplinary Center Herzliya. Dr Zelkovitz was a Schusterman Foundation Fellow in the Department of Political Science at the University of Minnesota and served as Erasmus Mundus Research Fellow at the University of Göttingen, Germany.
Dr Zelkovitz's areas of expertise include: Palestinian society, history and politics; the Israeli-Palestinian conflict; Israel and the intra-Arab political system; and the role of higher education in building national identity in the Middle East.
Dr. Zelkovitz has published two books in these fields, the most recent of which is Students and Resistance In Palestine: Books, Guns, and Politics (Routledge, 2015). Dr Zelkovitz has written numerous academic and popular articles on these topics, and is frequently interviewed about them in Israeli and international media.