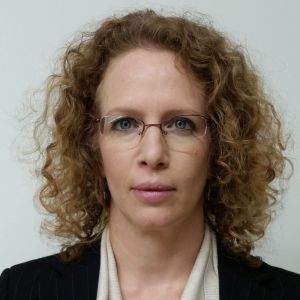 Dr. Maya Sion Tzidkiyahu
Director of the Program on Israel-Europe relations
all posts by Dr. Maya Sion Tzidkiyahu
Director of the Program on Israel-Europe relations at Mitvim Institute, Co-President of the European Association for the Study of European Integration and is an adjunct professor at the European Studies MA Program of the European Forum, The Hebrew University of Jerusalem and at the European Union Studies BA program at Tel Aviv University. She teaches about the European Union and the European integration process, EU – Israel relations and comparative politics. Dr. Sion-Tzidkiyahu is also an adjunct professor at the Executive and Senior Public Servants Programs at the Federmann School for Public Policy, the Hebrew University, where in addition to the courses she teaches, she is also the academic coordinator of field trips courses to Europe.
Maya has a PhD in European Studies and Political Science (Comparative Politics) in the field of differentiated integration, comparing all case studies of Member States with formal and informal opt-outs. 
Maya Sion-Tzidkiyahu won the European Commission Jean Monnet Module competitive grant, was a Junior Research Fellow at the Institut für die Wissenschaften vom Menschen, Vienna. In addition, she was a visiting fellow at the Vrije University Brussels. Her recent publication, "Comparing Opt-Outs: How Different is Differentiated Integration," was published in an edited volume on Differentiated Integration by Nomos. 
She appeared numerous times in TV and Radio news and programs on European Union related issues.