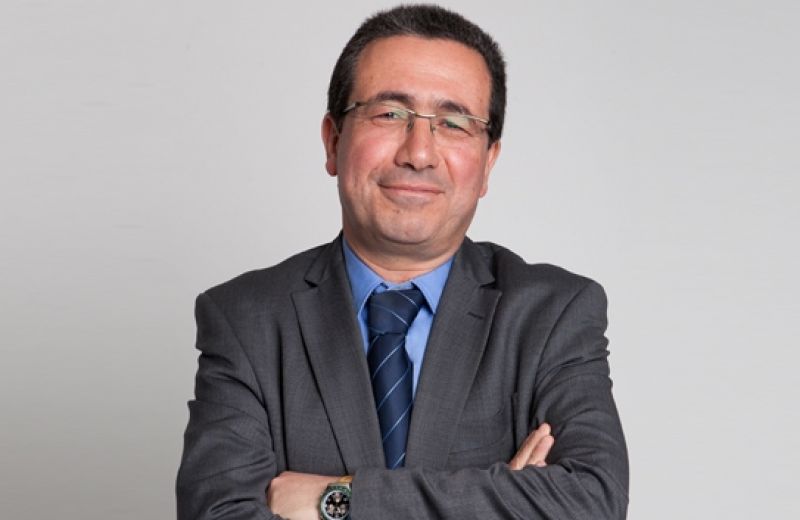 Reconsider Israel's ties to dubious friends, fix relations with the Democrats in the USA, strengthen the Foreign Ministry, and above all, take the initiative vis-à-vis the Palestinians and generate momentum
Without getting into the political-social complexities that await us and the new government, it is worth reminding Prime Minister Naftali Bennett, Foreign Minister Yair Lapid and Defense Minister Benny Gantz of several foreign policy principles that even the polarized incoming government can accept. Several basic truths bear repeating:
1. Israel's natural place is among liberal democratic states. In recent years, Israel has strengthened its relations with increasingly authoritarian regimes (in Hungary, Brazil and other countries) with which it appears to feel quite comfortable. Israel's strength lies in a combination of shared values and long-term interests, and not in short-term interests alone. True, our liberal friends are often critical of us, but since when does Israel fear criticism.
2. Relations with our strategic ally, the United States, must be mended quickly. Israel's intimate relationship with the Trump Administration damaged ties with the Democratic Party and undermined its standing in the American public arena where it had always enjoyed impressive bi-partisan support. President Joe Biden is a true friend, but he does not operate in a vacuum. So are the diverse streams of the American Jewish community.3. Now more than ever, Israel needs a diplomatic initiative, one that highlights the positive rather than the negative. Israel should strategize to peacefully integrate into the region and the international arena in general. The required initiative would be based on international principles and resolutions that have been acceptable to all Israeli governments, such as the UN Resolutions 242 and 338 and the Bush Administration's "Road Map".
This initiative must take into account the dramatic changes in the region over the past decade, including the achievement of the former government in normalizing relations with the UAE, Bahrain, Sudan and Morocco. The Arab Peace Initiative, sponsored by our new unofficial friend Saudi Arabia, could provide a sound basis for reshaping the face of the region in a manner that serves Israel's national security.
An iron principle guides Israel's foreign and defense policies: initiative conveys power and foresight, even if the path is rough. Initiative preserves room for maneuver and favorable public opinion at home and abroad.
4. A diplomatic initiative that attempts to resolve the Israeli-Palestinian conflict, no matter how tough and complex, creates momentum. This in itself, if managed wisely and responsibly, creates hope, a vital component of any conflict resolution, and especially welcome on the international stage that cries out for positive signals relating to the Israeli-Palestinian conflict.
Momentum does not mean naiveté, but rather a sober understanding of what can be expected of a state such as Israel. This translates into the launch of a diplomatic dialogue on all levels between Israel and the Palestinian Authority. The prolonged absence of such a dialogue, and the deeply rooted narrative according to which Israel does not have a partner for dialogue, have generated a deep and understandable feeling of mistrust among Israelis. A change of atmosphere, the conduct of meetings and dialogues will ease this skepticism and boost trust. And who knows, it might even lead to agreements and concessions. The success of such a diplomatic process with the Palestinians is hardly guaranteed, but it is vital. The "Guardian of the Walls" operation proved yet again that the Palestinian issue is alive and kicking.
5. Strengthening the Foreign Ministry. The coalition agreement refers to the importance of strengthening the foreign policy component of Israel's national security and it must be translated into action. The Foreign Ministry is a professional organization tasked with the conduct of Israel's foreign relations. Diplomacy is a distinct profession, and diplomats are the unchallenged experts in dealing with the region and the international arena. Their voice must be heard, even ahead of the defense agencies' voice. This principle has been eroded greatly in recent years, despite its crucial importance for Israel, given the unique and complex challenges it faces. Bolstering diplomacy and foreign policy must also be translated into budgetary allocations. We are talking about negligible sums, not to mention almost ridiculous, out of the state budget.
6."Hasbara", Hebrew for public diplomacy, is a corollary of policy. We tend to buck this basic truth: The State of Israel is a regional power – diplomatic, military and economic – but it is also a state that occupies Palestinian disputed territories. Rather than perceiving the high expectations of Israel as an unfair outrage, we should view them as a compliment.
Adopting these principles will bolster Israel's standing and position far more than the many entities engaged in "Hasbara", mostly without any coordination.
**The article was published on ynetnews, 20 June 2021