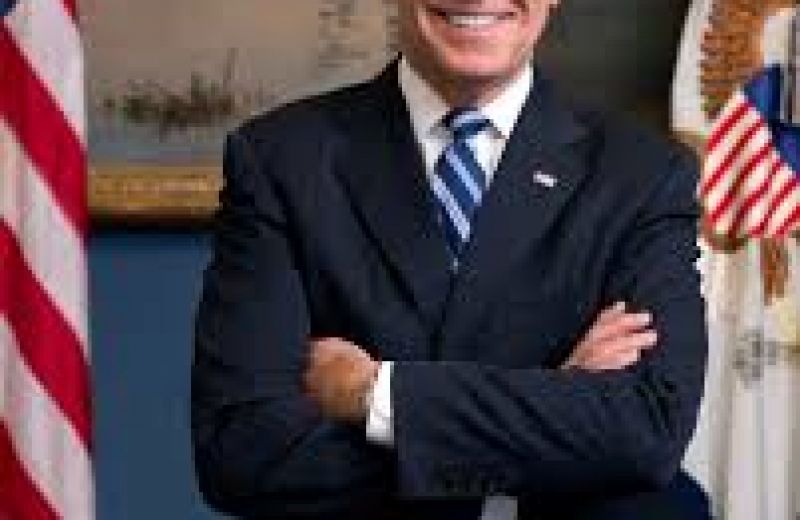 Op-eds / The Israeli-Palestinian Peace Process
When Joe Biden visits Israel, drama inevitably ensues. Few in Israel have forgotten his 2010 trip, when upon his arrival the Interior Ministry announced the construction of new Jewish homes in East Jerusalem, prompting a serious diplomatic scandal. But in many ways, the Vice President's busy stopover last week felt more like a return to the good old days of U.S.-Israel relations rather than the at-times acrimonious atmosphere cultivated by President Barack Obama and Prime Minister Benjamin Netanyahu. It also revealed some simple but fundamental truths about the future of U.S.-Israel ties, both in the coming months and the years to come.
The first truth is that despite obvious differences between Obama and Netanyahu, the bond between the United States and Israel remains strong. This should not be taken for granted; even in the days leading up to Biden's visit a developing story about an alleged scheduling miscommunication between the two heads of state began to overshadow his tour.
Still, reducing the nuances of the U.S.-Israel relationship to the dynamics between their leaders is limiting. Obama and Netanyahu aren't the first American president and Israeli prime minister to endure a difficult partnership, and they won't be the last. In the end, regardless of the intense disputes that may poison personal relationships, the success of U.S.-Israel ties depends on shared values and common interests.
This was unexpectedly and tragically demonstrated in the aftermath of Taylor Force's murder at the hands of a Palestinian terrorist in Jaffa on March 8. Force, a former US army officer and Vanderbilt graduate student, died just a few hundred yards away from Biden's family, who were spending their evening on the Tel Aviv promenade (the terror attack in Jaffa was one of three that took place that day, leaving another 14 wounded).
"The kind of violence we saw yesterday, the failure to condemn it, the rhetoric that incites that violence, the retribution that it generates has to stop," Biden told reporters during his press conference with Netanyahu. Although he would later add that terror couldn't be thwarted by "physical force" alone, Biden's comments were reassuring to an Israeli public concerned that a chasm has grown between them and the United States.
"You never need to doubt," Biden reiterated, "the United States of America has Israel's back."
The second truth is that the Obama administration will not be leading future negotiations between Israel and the Palestinian Authority. Many speculated Biden would push for a renewal of talks between Israel and the Palestinian Authority during his trip, which included a brief stopover in Ramallah. According to reports, Biden floated a number of proposals during his meeting with Palestinian President Mahmoud Abbas, notably a future Palestinian capital in East Jerusalem and Israeli settlement freezes in exchange for Palestinian recognition of Israel as a Jewish state and abandoning the demand for a Palestinian right of return.
However, how serious were Biden's overtures? Considering that prior to his arrival in Ramallah, Biden critiqued Abbas for failing to condemn the Jaffa terror attack, it is fair to ask how sincere these efforts were, and to what degree the vice president was given a mandate to bring both Israel and the Palestinian Authority to the negotiation table. In the end, Biden's meeting with Abbas was unproductive.
To Abbas' credit, acknowledging Biden's proposals would have only further stained his public image. And though his current political situation is tenuous at best, Abbas (and Netanyahu, for that matter) knows that come January 2017 there will be a new administration in the White House hoping to make its own mark resolving the Israeli-Palestinian conflict. Ultimately, Biden's visit confirmed what we already knew: that any Obama-led peace initiative would, at best, lay the groundwork for serious negotiations under the next administration, but is unlikely to produce meaningful results.
Finally, Biden's trip served as a reminder to both sides that Iran will continue to test the mettle of their alliance for years to come. It was no coincidence that the Iranian Revolutionary Guard Corps' testing of ballistic missiles marked with the phrase "Israel must be eliminated" coincided with Biden's visit. And while it did manage to prompt a direct reassurance from the Vice President that the United States stood behind its Middle Eastern ally, the incident also dredged up their bitter dispute over how to counter the Islamic Republic's threat to regional stability just as officials in Washington and Jerusalem negotiate the terms of a Memorandum of Understanding that will determine American military aid to Israel in the coming years.
In light of the fact that Biden is a longtime supporter of Israel, and nearing the end of his political career, perhaps the impact of the vice president's visit shouldn't be overstated (even though the U.S. Embassy in Israel entitled its video summary of Biden's visit, "Friends Forever"). Nevertheless, he succeeded in reminding Israelis that although tensions exist within the U.S.-Israel relationship, a deterioration of ties is preventable so long as there remains an open channel for honest dialogue. Regardless of what occurs during the remainder of the Obama presidency, Biden's message needs to be internalized by American and Israeli politicians going forward in order to ensure that the U.S.-Israel alliance weathers inevitable future storms.