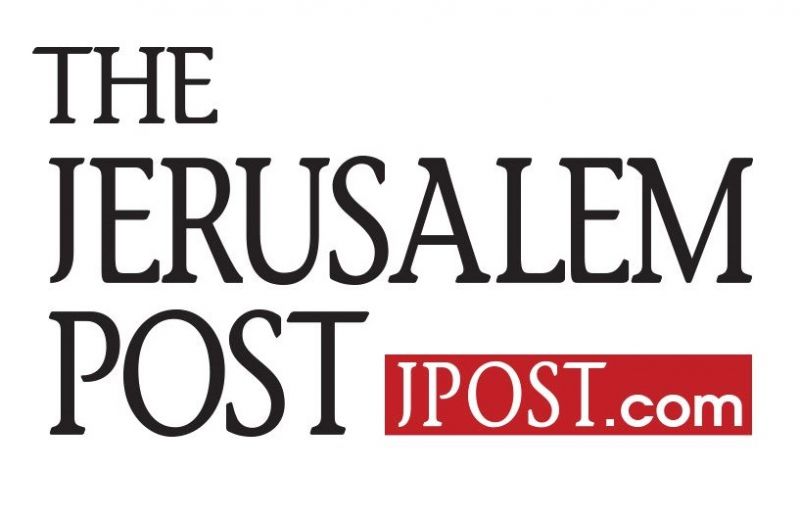 Op-eds / Israel and the East Mediterranean
From tales of Turkish intelligence chief Hakan Fidan revealing the names of 10 Mossad assets to Iranian authorities, to El Al being locked out of the Turkish market, it is hard to find a silver lining amid the darkening clouds of Israeli-Turkish relations.
Of course there are only losers in this kind of game. Both prime ministers Recep Tayyip Erdogan and Binyamin Netanyahu are finding it increasingly difficult to actualize their country's foreign policy goals without regional partnership.
For President Barack Obama it may register as his biggest diplomatic failure to date; it is one thing to struggle with coaxing enemies to the negotiation table, but an inability to reconcile longtime strategic partners is thoroughly disquieting. And the stalemate continues to negatively impact the Israeli and Turkish publics.
For this reason, Track II policymakers from the Global Political Trends Center in Istanbul and Mitvim-The Israeli Institute for Regional Foreign Policies congregated last week to brainstorm fresh methods that would reinvigorate the stagnant negotiations.
It was a unique opportunity for dialogue during a time when diplomatic ties are downgraded and negative attitudes dominate.
What came out of the (at times heated) discussions was the need, in lieu of the changes within Turkish civil society, for a new narrative, which can substitute for the military partnership that defined much of the past 60 years.
Some of these narratives already exist.
Erdogan's outburst at Davos and the Mavi Marmara incident aside, bilateral trade between the two countries has quadrupled since 1999 and now stands at over $4 billion annually. Since the beginning of the Syrian civil war when Assad closed his borders, Israel – in an act of extreme flexibility – has aided Turkey in the transportation of goods to and from Jordan.
Both countries have the ability to assist the other in conflict resolution, whether it be Palestine or elsewhere.
Israel's offshore gas equation will (in all likelihood) involve a Turkish solution with critical regional implications.
This is not to mention the mutual strategic interests that Israel and Turkey continue to share vis a vis Syria and the Iranian nuclear program.
But no matter what new narratives may be developed in the future, the current impasse must first be settled, and Mitvim and GPoT participants were able to shed enormous light on the obstacles currently facing negotiators.
Israelis expressed a feeling of betrayal after Netanyahu's apology in March was coldly received, and reiterated the primacy of legal innocence regardless of whether the government agrees to an ex gratia payment to the Mavi Marmara victims. Most importantly, many of the Israelis present insisted that Turkey drop all charges against any IDF officers of soldiers believed to be, or who actually were involved in the 2010 affair.
The Turks present made it abundantly clear that the criminal and civil cases related to the Mavi Marmara – which have largely been hijacked by the IHH – could no longer be dropped without the signing of an international treaty voted upon by parliament; further negotiations would be necessary in order to reach a mutually satisfactory and honorable conclusion. In addition they reiterated how a show of good will in Gaza would be positively received by the Turkish media.
Some in the room (and no doubt a healthy dose of my readers) remained skeptical. They pinned everything on Erdogan or Netanyahu. Yet those doubts were countered on both sides by claims that Erdogan has come to regret the exuberance he exhibited while divorcing from Israel, and that Netanyahu's unwillingness to apologize was due the influence of Avigdor Liberman.
Each leader was described as a pragmatist, an intriguing term considering the abundance of negative publicity their policies and statements attract.
Though it remained unclear whether the skeptics were sufficiently answered, everyone agreed that a third party was the crucial link to ensuring normalization.
Names of potential negotiators were bandied about, including retired heads of state Carl Bildt and Bill Clinton, but I believe the only person who would garner the respect and attention of Erdogan and Netanyahu is President Obama himself.
Obama has fallen short on so many occasions it is impossible to propose his name without reservations. And yet there is a certain measure of hard and soft power generated by the White House that makes even a half-hearted effort by a lame duck impossible to ignore (see current peace talks between Israel and the Palestinians).
If Obama chose to personally tackle Israeli-Turkish negotiations, to commit fully and not be satisfied until the job is done, then we could see the normalization of ties within the next six months.
Until that day arrives, institutions like Mitvim and GPoT will continue to promote alternative channels of communication with open eyes in the quest for a new Israeli-Turkish narrative. For two Middle Eastern democracies with a history of extreme peaks and valleys, it is impossible to speak in absolutes, but considering the high level of dialogue when representatives of both countries meet it is hard to believe that relations will stay down for long.