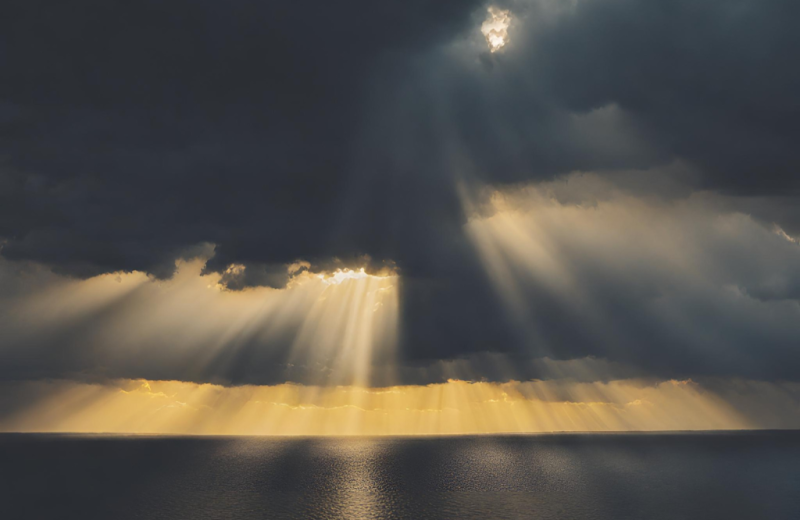 Op-eds / The Israeli-Palestinian Peace Process
More than a month since the deadly Hamas terror attack on Israel on 7 October, Israelis are processing the horrors, working to bring home more than 200 hostages, mobilising in mass numbers to support those in need, wishing for the safe return of soldiers and reservists, and yearning for a leader who can take responsibility, show compassion, and reassure them about the future.
With all these unprecedented challenges mounting, Israelis generally stick to a positive mindset. The Israeli resilience and deep-down belief that 'it will be OK' are evidently at play. An Israel Democracy Institute poll conducted in early November showed that 64 per cent of Israelis are optimistic regarding the future of their country (compared to 27 per cent who are not). But this optimism is not yet apparent when it comes to Israeli-Palestinian peace-making, even though the Israel-Hamas war may dismantle some major obstacles that have prevented progress towards the two-state solution in recent years. Additional polls conducted by the Mitvim Institute and Tel Aviv University show that Israelis currently tend to define themselves as right-wing, are sceptical towards the Palestinian Authority and to negotiations with it, do not believe that Israeli-Palestinian peace can be achieved and are less supportive than before of the two-state solution.
Overall, this is a grim picture for the pro-peace camp, alas not a surprising one, given how Israeli attitudes shift rightwards during times of war, and given the public perception, before the Hamas terror attack, that maintaining the status quo is better than making concessions for peace. Nevertheless, major events – such as the one that Israel is currently experiencing – often shatter public beliefs, lead to a reassessment of deep-rooted concepts, ignite political change and help new ideas emerge.
This has already happened in Israel following the 1973 Yom Kippur war, which has also been a national trauma. Then, it took a few years for change to materialise, but eventually a dramatic political change occurred, and previously-unthinkable compromises for peace (with Egypt) were made. Positive twists in the plot can also occur following the Israel-Hamas war, possibly at a faster pace.
They will not happen by themselves. Diplomatic optimists and agents of positive changes – in Israel and beyond – should step up, impact the public discourse and stir things in a good direction. It was Israel's late President Shimon Peres who claimed that optimism is not just a way to perceive the world, but a way to impact the world. When we embrace hope and optimism, he used to say, good things happen. Some ingredients for progress towards Israeli-Palestinian peace are already emerging these days, as paradoxically as it sounds given the scope of warfare and atrocities, and they should not go unnoticed.
In Israel, there is a growing understanding that Prime Minister Benjamin Netanyahu's policies towards the Israeli-Palestinian conflict have failed. Netanyahu advocated that the Palestinian issue can be sidelined, that Israel can genuinely find its place in the Middle East without advancing the two-state solution, that the division between the West Bank and the Gaza Strip works to Israel's advantage, and that Hamas is deterred and should be sustained in the Gaza Strip. These concepts have collapsed since 7 October. It is still not clear which new concepts will become dominant instead, but a change is coming, and there is an opportunity to shape it. There is also an opportunity for political change. Most Israelis currently see Netanyahu as responsible for the failure and as unfit for leadership and the Israelis mainstream sees his extremist coalition as causing even more damage.
While Israeli politics are difficult to predict, Israelis are seemingly ready for a new leadership, although it will probably not be a left-wing one. According to the polls, former Chief of Staff Benny Gantz is the most fit for office. He is a potentially more moderate, responsible, security-oriented leader, committed to good governance. He is not a peacenik, and is likely to align with right-leaning parties mostly, but he is someone who can nevertheless resume negotiations and make some pragmatic progress with the Palestinians and the region.
Israelis are generally united around the war objective of dismantling Hamas' governing and military power. Looking at the day after, there is increased openness towards international involvement in the Gaza Strip as an interim phase, while the Palestinian Authority will hopefully be empowered and revitalised, and, later on, towards a return of the Palestinian Authority to rule Gaza (as was the case prior to 2007, when Hamas violently took  over).
The recent activism of the international community may also open some new opportunities. Western countries, which generally shied away from the Israeli-Palestinian issue in recent years, became more active during the war, individually and multilaterally. Many of them pledged to continue this engagement after the war is over, in support of the two-state solution. In parallel, regional countries have showcased that they are intending to maintain ties with Israel, despite their heavy criticism of its actions in Gaza. But they are linking further advancement in bilateral ties with Israel to taking steps towards peace with the Palestinians. Also on the international front, in September 2023, the EU, Saudi Arabia, the Arab League, Jordan and Egypt have launched the Peace Day Effort. It is a multilateral initiative, joined by dozens of countries, to devise an international package of incentives for Israeli-Palestinian peace. This forward-looking initiative should continue even during the dire times of war. It could generate hope on both sides, by spelling out tangible future benefits of peace, which were not previously put on the table.
So, there are some reasons for optimism. New leadership may take office, on both sides to the conflict, the intra-Palestinian division may come to an end, Israelis and Palestinians may be given more reasons to want peace, and the international community may a play a more important role than before. These opportunities will not be fulfilled overnight, and will not bring peace on their own. However, they hold potential, and if articulated and advanced properly, they can generate some much-needed hope and help make good things happen.
However, a major ingredient is still missing. Israelis and Palestinians need to meet each other more, engage in dialogue and learn to cooperate. People-to-people endeavours were meaningful in the past, but have gradually become scarce. Physical barriers, anti-normalisation trends in the Palestinian society, indifference in the Israeli society, and international donor fatigue have all taken their toll. Now is the time to change course. A major effort is needed to increase constructive interaction between Israelis and Palestinians, from diverse walks of life.
The US is contributing to this through the relatively new Middle East Partnership for Peace Act (MEPPA). But this is not enough. Europe has a vital role to play in this, as it did in the better days of the peace process. For years, Israelis and Palestinians have been meeting for dialogue in European cities, studying together at European universities and were even undergoing joint training at the European Parliament. This should not remain a distant memory. Policymakers, NGOs and donors should prioritise these types of endeavours once the war ends, and help pro-peace Israelis and Palestinian create a fresh start, despite the hardships involved. This will provide more reasons for optimism, assist in fulfilling the potential of new opportunities and support a transition from conflict to peace.
This article is dedicated to peace activist Vivian Silver, murdered on 7 October during the Hamas terror attack. Vivian was an inspiring and optimistic civil society leader, who worked wholeheartedly for decades to advance a future of peace for both Israelis and Palestinians.
The article was published on November 14th in the Progressive Post.