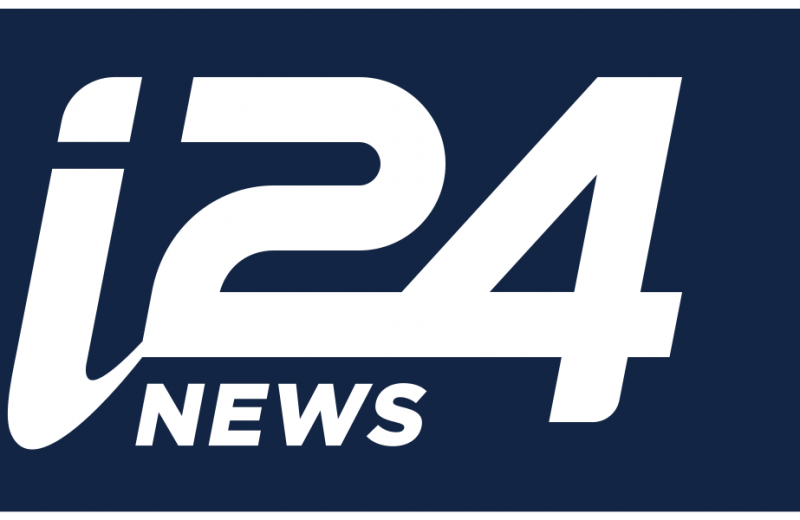 Op-eds / Israel and the East Mediterranean
Ahmet Davutoglu was apparently the ultimate crony. He has served since 2003 as Recep Tayyip Erdogan's political right-hand man, first as foreign policy adviser to the prime minister, after 2009 as foreign minister, and since 2014, with Erdogan's election as president, as prime minister himself. It was no wonder, therefore, that the prevailing attitude towards Davutoglu was as a marionette controlled by the president from his opulent new home in Ankara. And yet, this was insufficient for Erdogan. He decided to replace Davutoglu with another prime minister, who was of course even more loyal.
It has been 14 years since a coalition government ruled Turkey, and this is having visible effects. A political culture of compromise and flexibility has given way to an increasingly centralized regime, which is taking aggressive steps against political rivals and is working to silence critical voices in the media and civil society. Erdogan seeks full control over Turkey. He does not at the moment have the ability to change the governing system from parliamentary to presidential because of the absence of a parliamentary majority. But this is in fact already happening. The process led by Erdogan to replace Davutoglu is another step in a general change to the rules of the game that is Turkish politics.
No truly fundamental, ideological, or political disagreement erupted between Erdogan and Davutoglu and led to the prime minister's stepping down months after leading his party to a clear election victory. Their disagreements, which began to sprout visibly over a year ago, centered on attempts – while very limited – by Davutoglu to give real meaning to his role as prime minister. One example was Davutoglu's (failed) endeavor in 2015 to make Hakan Fidan, head of Turkey's National Intelligence Organization, a member of parliament, against Erdogan's wishes; another was Davutoglu's recent, overly prominent role in the successful negotiations with the European Union on handling of the Syrian refugee crisis.
All this was not to President Erdogan's liking, which was seen in the Justice and Development Party's decision early this month to withdraw from the prime minister the authority to make appointments within the party. This was the signal that symbolized the beginning of the end for Davutoglu's term. And yet, Davutoglu refrained in his emotional farewell speech from challenging Erdogan. He emphasized their years-long friendship and promised to serve the party as a member of parliament.
Even if he does so in the short term, it's likely that the tensions between the two will overflow at some point. Davutoglu is not the first of Erdogan's partners to find himself on the other side of the fence. Other former leaders in the Justice and Development Party, including some who helped found the party, have criticized Erdogan's centralized behavior and his retreat from the path that characterized the party when it originated. Former president and foreign minister Abdullah Gül, former foreign minister Yaşar Yakış, and former deputy prime minister Bülent Arınç, have all come out at one point or another against moves championed by Erdogan. And yet, despite rumors in the past about the possibility of the creation of a new party out of those religious-conservative circles, not one of them has chosen so far to run against Erdogan in the political arena. It is possible that in the short term, Davutoglu's resignation will further reinforce this group.
The Turkish plan: zero problems with neighbors
Davutoglu's resignation also symbolized the end of an era in Turkey's foreign policy. He joined politics after an academic career as a professor of political science, during which time he wrote extensively on his ideal Turkish foreign policy. His thick volume provided guiding principles and arrangement for Turkey's desired conduct on the international stage. As foreign minister, Davutoglu worked to implement the paradigm he had developed. He steered Turkey's foreign policy away from the conservative character that had characterized it for decades and towards a pro-active, ambitious approach.
Davutoglu worked to situate Turkey as a major country on the global stage, one implementing a multi-regional foreign policy. He worked to transform it into a leading actor in the Middle East, based on Ottoman heritage, and to create a reality in which Turkey has "zero problems with the neighbors".
At the beginning of his term as foreign minister, Turkey indeed succeeded in attaining achievement on the regional and international stages. But later – particularly after the ebbing of power held by political Islam in the Middle East and the ouster of Mohamed Morsi from the Egyptian presidency – Turkey found itself more isolated and uninfluential.
What's more, the aggressive policy towards Syria championed by Davutoglu, consisting of a commitment to topple Assad, did not yield positive results. Quite the opposite. Not only did Turkey fail to attain its stated goals in Syria, the ramifications of the Syrian war have exacted mounting security, economic, and social costs.
Just at the moment that Turkey's foreign policy is seen as having failed, Davutoglu managed to supply his final diplomatic achievement, which may have helped hasten his downfall. Davutoglu, seen as of late as a likeable and respected dialogue partner (relative to Erdogan) by Western leaders – especially German Chancellor Angela Merkel – had a central role in arriving at the agreement with the European Union on Syrian refugees.
This agreement included a historic European commitment to Turkey to cancel the visa requirements for Turks traveling to EU nations. It was a commitment that Turkey did not receive even in the days of the great democratic reforms that Erdogan supported during the first half of the prior decade.
The irony is that Davutoglu, who as foreign minister was suspected by the West to be working to distance Turkey from its traditional pro-Western policy, is with his resignation receiving accolades from the West. And yet, the main concern in the West – and among many in Turkey – is not necessarily the change of prime minister. After all, Davutoglu is still seen as obedient to Erdogan, and so his replacement will be. The concern is over the additional erosion of Turkish democracy, which is guided by the nation's president and is becoming more difficult to bring to a halt.