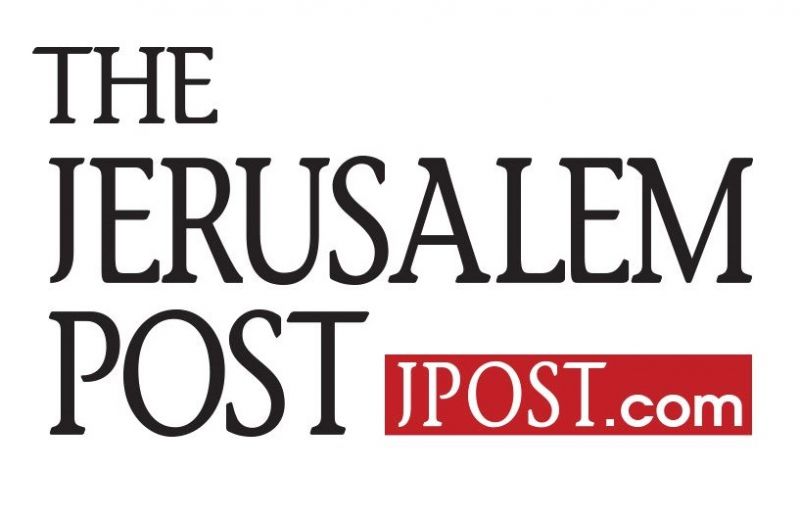 Op-eds
The May 2019 elections to the European Parliament have blocked the storming of the continent's parliament and of the EU's institutions by the far-right, for now. However, the conservative and social-democratic bloc lost its 40-year majority and will now have to form a coalition with the Liberals and Greens.
Voters in the world's largest supranational elections picked 751 representatives from 28 states. Fear of the far-right generated a record turnout, with voters shaking off their usual complacency and heading to the ballot boxes. Some 51 percent of 425 million eligible voters exercised their democratic right, setting a 20-year record.
Twenty-one radical right movements operate in the EU's 28 member states, enjoying an absolute or relative majority in some. Most favored an EU pullout in the past, but are currently working in tandem across the continent to change the union from within.
Deputy Italian Prime Minister Matteo Salvini, whose Lega party rose from 6 percent of the vote in 2014 to 34 percent, claims Europe is changing. Salvini, expected to be among the leaders of the far-right and Eurosceptic bloc in the EU Parliament, represents a nationalist, xenophobic and centralistic line. He makes no bones about his admiration for Benito Mussolini and often uses expressions similar to ones favored by the fascist World War II leader. On Mussolini's birthday, Salvini tweeted: "So many enemies, so much honor", a variation on "Il Duce"'s famous saying. On a recent visit to Mussolini's hometown Forli, he addressed the crowds from the balcony that Mussolini used.
Viktor Orban's Fidesz party won 52 percent of the Hungarian vote; Marine Le Pen's National Rally garnered some 23 percent of the French vote (compared with 25 percent in 2014); the neo-Nazis of Alternative for Germany received 11 percent of the German vote (compared with 7 percent in 2014). Slovakia's neo-Nazis recorded the most significant victory of the elections, with Our Slovakia, which includes various Holocaust deniers and anti-Semites, winning 120,000 votes (12 percent) compared with only 9,000 in 2014.
The common goal of Europe's far-right is to introduce a Trojan horse into the heart of the continent in order to spread a message of fear, erase current European borders and redraw them. They want a white, Christian, nationalist Europe without immigrants and foreigners. The 2008 financial crisis, combined with the crisis of Middle Eastern and African refugees dreaming to reach Europe, intensified the debate about the very need for a union of 520 million Europeans and the threat looming over "Christian Europe". The ghosts of World War II Europe have re-emerged and could be strengthened if a financial crisis erupts again. The populist rebellion of the 21st century is not necessarily of the poor; it is a protest of the conservative middle class that feels cheated of its rights, jobs and national pride. They are the major losers of globalization who feel nostalgic for past glories, with some dreaming to be part of an empire once again.
Steve Bannon, President Trump's former adviser, spent a long time in Europe prior to the elections in a bid to establish and organize a nationalist right-wing bloc that would dictate Europe's future – both through the European Parliament and in member states. After winning national elections in Italy, France appears to be the next target of the radical right. France and Italy, who were among the founders of the European community after two world wars and tens of millions of deaths, are now seeing antiEuropean groups placing high in the European Parliament elections. French President Emmanuel Macron dubbed the far-right led by Salvini, Le Pen and Orban "a spreading leprosy".
Ironically, the European far-right that awakens all the ghosts of the past is seeking a seal of approval from the State of Israel in order to increase its popularity on the continent. Salvini condemns anti-Semitism at every opportunity and even troubled himself recently to Jerusalem and the Yad Vashem Holocaust Memorial. While Jean Marie Le Pen, the former leader of the extreme right in France, claimed the annihilation of European Jews was merely "a detail" of World War II, his daughter Marine tries to distance anti-Semitism from her party and mobilizes French Jews to clear her name. In the 2017 French presidential elections, 11 million French, more than one-third of the electorate, voted for her. Le Pen demands France for the French and aspires to her country's presidency.
Israel has a significant interest in developments on its neighboring continent, which provides it with significant economic, security, social, and cultural backing. Ties between Israel and Europe are deep, good and ongoing despite political disagreements and the EU's frequent criticism of Israel's Palestinian policy. Recent Israeli governments have tried to drive a wedge between European states critical of Israel and populist, nationalist European governments who toe Israel's line. The bloc headed by Salvini and Le Pen will try to sway European legislation and policy in order to limit anti-Israel criticism.
However, most European Jews do not fall into this trap. They understand that beyond the pleasing rhetoric, some far-right leaders are seeking to downplay their anti-Semitism and xenophobia in a superficial makeover that will generate political profits for them. Jewish leaders and rabbis in Europe are closely monitoring the election results and expressing concern over the creation of a far-right bloc in the heart of Europe, at the center of its parliamentary decision-making.
Quite a few Israelis shuddered when Salvini laid a wreath at Yad Vashem a few months ago. President Reuven Rivlin has persistently rejected all attempts at a relationship of any kind with the European nationalist right. In an unusual step, he expressed support for Macron over Le Pen in the French national elections. No one is saying Israel should cut off ties with states in which the far-right comes to power. However, it should relate to them with a mixture of respect and suspicion rather than expressing undying friendship for them. President Rivlin knows this is a masked ball by the far-right. The foreign ministry does too and urges Israel to avoid ties with such elements as Alternative for Germany and Austria's Freedom Party.
Israel must continue to strengthen its scientific, defense, economic, cultural and technological ties with Europe. It must aspire to positive relations with Europe even when it is critical of Israel over the Palestinian issue, and prefer democratic allies even when it disagrees with them. Israel must also display sensitivity toward the fears of European Jewish communities over the rise of the right and their concerns over the repercussions of decisions made in Jerusalem.
Despite its growing power and entrenchment, the European far-right was not as successful in the European Parliament elections as it hoped. Most European citizens still chose parties loyal to European integration and liberal-democratic values. However, the struggle against the far-right continues, and Israel has a role to play. It must place itself on the right side of the values scale and help block the European "leprosy".
Henrique Cymerman is a television journalist and recipient of numerous human rights and journalism, awards. He covers the rise of the European right and lectures at the School of Government of the Interdisciplinary Center Herzliya.