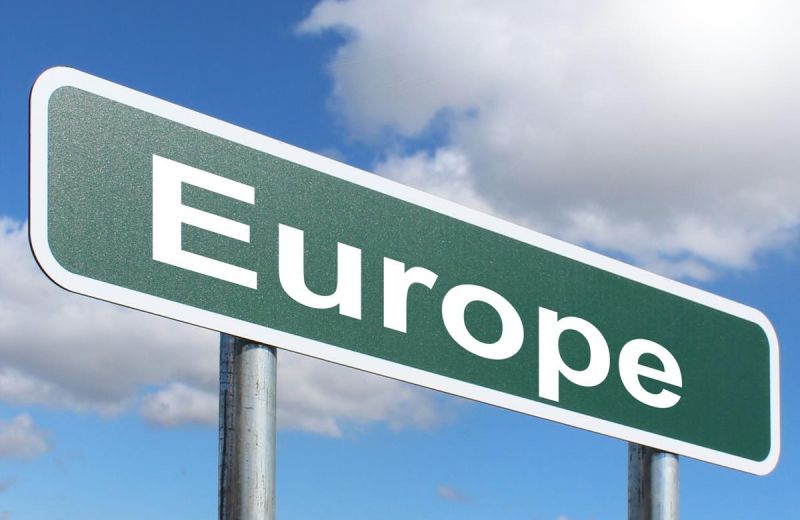 Op-eds / Israel and Europe
The European Union EU is facing great turmoil. Russia's aggression in the east, the political change in the US and Brexit are all major obstacles on its way forward.
These dramatic developments significantly accelerate a series of processes, which have already been underway in Europe for the last few years, and which cast a cloud over the future of the European project. The upcoming elections in the two most important countries in the EU – France and Germany – intensify these tensions.
In this context, European pressure on Israel to promote the peace process with the Palestinians – if such was ever actually really applied – is decreasing. Europe is now looking inward and is dealing with other conflicts and domestic challenges. It is not seeking to expand its role in the Middle East peace process.
According to a senior European diplomat serving in Washington, "the Israeli-Palestinian conflict is a low-intensity conflict, especially when compared to other conflicts in the Middle East. Moreover, the region has more acute fault-lines, including the Sunni-Shi'a and the Arab-Iranian ones.
"Given the internal problems of the EU and the changing international environment due to Trump and Putin, we currently do not have much interest in the Israeli issue".
"It is currently only number 10 on our priority list," said a diplomat from a major European country, who is based in Tel Aviv.
Europe does not expect the Netanyahu government to move forward on the peace process, and assumes that Netanyahu seeks to maintain the status quo and continue managing the Israeli-Palestinian conflict.
Based on these assumptions, the EU is unlikely to take new initiatives and steps regarding the peace process over the coming period. The Israeli government is happy about this, and views EU disengagement from the peace process as a success of Israel's policy. This is a narrow and distorted view.
Such a European policy is actually a major setback for Israeli interests:
Israel is missing an opportunity to significantly upgrade its ties with Europe, which is still a close ally and Israel's largest trade partner. Israel should aspire to deepen ties with Europe, as offered by the EU in return for Israeli-Palestinian peace;
Without significant European involvement, it will be much more difficult to promote and operationalise the Arab Peace Initiative, which holds much potential for Israel's future;
A possible EU decision to cut aid to the Palestinians, due to disengagement from the conflict, might worsen the situation on the ground and will increase the burden on Israel;
A European disengagement, coupled with American isolationism, will enable aggressive and less democratic actors (like Russia) to play a much larger regional role. Israel's interests are not a priority for such actors.
In Israel, Europe is often portrayed – in the media and by politicians from the right – as hostile to Israel. This is not true.
Israel's relations with European countries and with EU institutions are deep and multi-layered. They serve the needs of all sides involved.
The Israeli-European alliance is not merely an interest-based economic one. It is a deep strategic alliance, based on shared values and on a long and troubled history. Europe has always been an exceptional asset for Israel's development and security.
Israel has a genuine interest in a strong EU. Instability in Europe, the weakening of EU institutions, and the rise of anti-democratic forces in Europe, all have negative consequences for Israel.
The 2016 Israeli Foreign Policy Index of the Mitvim Institute showed that in light of the challenges faced by Europe, a plurality of Israelis thinks that Israel will benefit more from a stronger Europe than from a weaker one.
Israel's increased ties with Russia, China and other non-democratic countries cannot and should not be a substitute for relations with Europe. Israel's belonging to the democratic camp, with Europe at its centre, promoted Israel's international standing along the years and directly contributed to Israel's prosperity.
In order to maintain the Zionist vision of a Jewish and democratic state, Israel needs to maintain good ties with democratic Europe. It should also work to promote the two state solution, in order to prevent a change in Israel's national character will change, mounting tensions with Europe, and an intensified pivot towards non-democratic international actors.
Israel is a regional superpower. As such, it can play a leading role, alongside Europe, in promoting regional stability and prosperity. Israel's existential need is to dismantle regional threats and to establish good relations with its neighbouring countries and peoples.
These goals are also shared by Europe, and Israel has no better partner than Europe to promote them with. The path towards peace and development in the Middle East is long and requires much commitment.
Progress in the Israeli-Palestinian peace process is an essential step in that direction. There is no way to bypass this path – which Israel currently chooses to avoid, and on which Europe is dragging its feet.