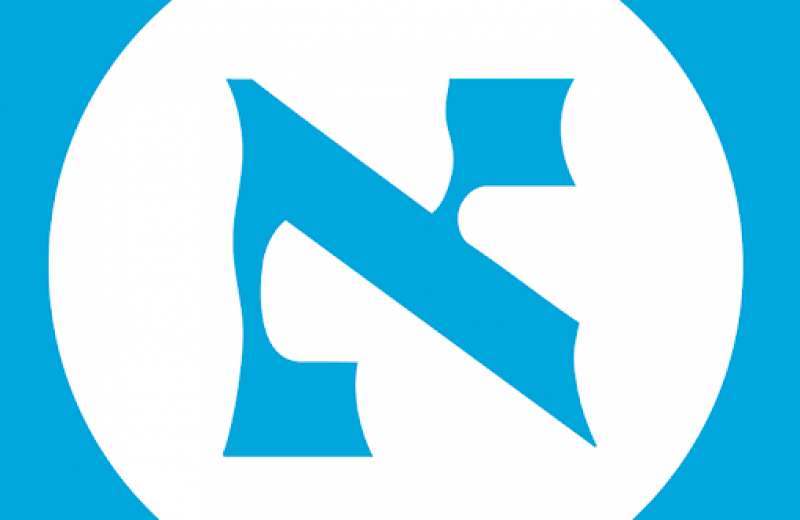 Op-eds / The Israeli-Palestinian Peace Process
Hamas has notified Palestinian Authority President Mahmoud Abbas that it wants to join a national unity government with Fatah, marking a breakthrough in reconciliation talks, according to the Palestinian news agency Ma'an. Earlier this month, senior representatives of Fatah and Hamas said at a conference in Qatar that not only is Palestinian unity a mutually desired objective but it is closer than ever before.
There has previously been dramatic news about Palestinian reconciliation that has not amounted to much, and the road toward a unity government may be a long one. But for supporters of the two-state solution, this recent development should be regarded as an opportunity rather than a threat.
The split between the West Bank and the Gaza Strip is one of the largest obstacles to the two-state solution. Even the Israeli peace camp cannot provide a convincing explanation of how a final-status agreement can be implemented with only the West Bank on board.
This obstacle was evident during the Annapolis peace process in 2007-2008. At the time, the parties acknowledged that given the Palestinian split, the most realistic goal was merely to reach a "shelf agreement" that would not be implemented until a later stage in the process.
The situation looks similar this time around. The current Israeli-Palestinian negotiations were launched with the ambitious goal of reaching a two-state solution. Alas, recent statements from Washington are introducing a much more modest goal: either a framework for a final-status agreement or an agreement to be implemented in phases.
At this year's Saban Forum, U.S. President Barack Obama was asked whether peace is possible when the Palestinian people are not united. His response was that if "we can create a pathway to peace, even if initially it's restricted to the West Bank," then the Palestinians in Gaza will also want to enjoy its benefits.
But this predicted aspiration will not be enough to compel Israel to make the necessary concessions for peace. When Israel does eventually agree to make historic compromises on core issues such as Jerusalem, Palestinian refugees and settlements, it will want to make sure that its Palestinian partner can make a commitment on behalf of Palestinians in the West Bank and Gaza Strip alike. It will want to make sure the entire Palestinian leadership agrees that the conflict is over and that the Palestinians will not make any more claims.
Until it becomes clear that an Israeli agreement with the Palestinians obligates the entire Palestinian leadership, right-wing politicians in Israel will continue to make use of the Palestinian split to mock the peace process. Earlier this month, hawkish Habayit Hayehudi leader Naftali Bennett said peace talks that did not include the leaders of Gaza were a joke. "Imagine you're negotiating over a car with someone who only owns half the car, and the owner of the other half says he won't recognize any agreement you reach," said Bennett. "You give him all the money but only get half the car."
This does not mean the current Israeli government sees a Fatah-Hamas deal as a necessary step toward peace. In the past, whenever progress on this issue was reported, Prime Minister Benjamin Netanyahu would attack Abbas and call on him to pick a side. It's either Israel or Hamas, was the message from Jerusalem. A Fatah-Hamas deal is likely to be used by Netanyahu in an effort to convince the international community that it is the Palestinians who are failing the peace process.
But it is actually the absence of such a deal that obstructs peace in the long run. Hamas is an actor that cannot be ignored and should be brought into the Israeli-Palestinian peace process somehow, even if this takes time.
A final-status two-state solution is not likely to come out of the current stage of negotiations. It may require a change of political leadership in Israel in the next election. Until then, efforts should be made to remove major structural obstacles on the road to peace. The split between the West Bank and the Gaza Strip is one of them.
Skilled diplomacy is needed for Fatah and Hamas to reconcile in a manner that does not jeopardize future prospects of reaching a two-state solution.Hamas will not become a partner for peace in one day. The Palestine Liberation Organization was not always a partner for peace either. It took time for the PLO to become more moderate over the course of the 1980s, a process that benefitted from behind-the-scenes diplomatic efforts involving Israelis and Western countries that officially shunned the PLO.
Bringing Hamas into a Palestinian unity government that does not block Israeli-Palestinian negotiations could be a positive first step toward peace. It could help keep Hamas from playing its traditional spoiler role in the peace process, and create conditions that would make it easier to implement a future Israeli-Palestinian peace deal.
It is better for Israel if Americans and Europeans are involved in the Palestinian unification process, rather than just Qatar, Egypt and Turkey, which are currently the main interlocutors with Hamas. That way, Israel's interests are more likely to be taken into account, and chances will be higher that Palestinian unification could serve as a stepping stone toward peace. For this to happen, Israel must stop rejecting the prospect of a Palestinian unity government and start actively lobbying its Western allies to be fully engaged in the Palestinian reconciliation process.