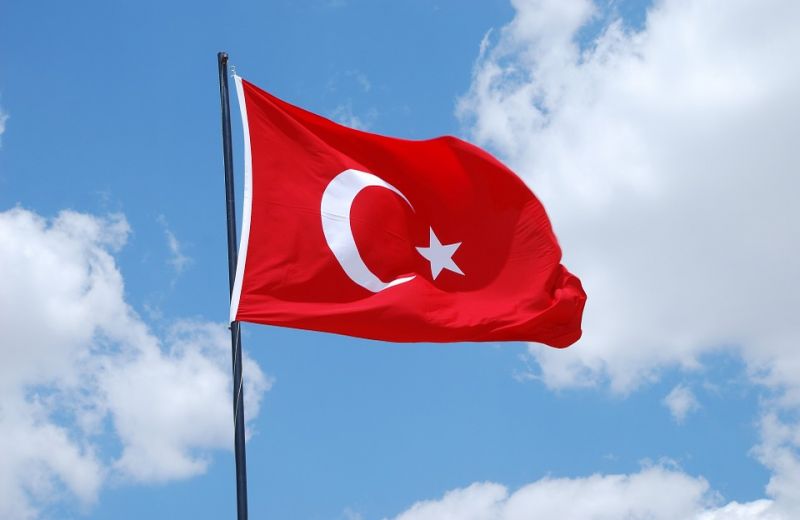 Op-eds / Israel and the East Mediterranean
After years of negotiations that produced sporadic headlines but few results, Israel and Turkey finally reached terms for reconciliation on June 27. While relations will not return to the "love affair" of the 1990s, there is reason for cautious optimism. Rapprochement will serve to create the foundation for a stronger dialogue between two of the Middle East's most important actors.
As part of the deal, Israel will deposit $20 million in a Turkish bank account as compensation to the families of those who died during the I.D.F. operation to seize the Mavi Marmara in 2010. In return, Turkey will drop the lawsuit against four senior Israeli officers deemed responsible for the operation. Turkey will also be allowed to play a more central role in supplying humanitarian aid to, and supervising the development of basic infrastructure projects in, the Gaza Strip. Shipments, however, will still be inspected at Israel's Ashdod port prior to transport via the Erez Crossing—the first of which arrived this weekend. Finally, both sides agreed to exchange ambassadors in the coming weeks.
Analysis of the deal has been skeptical; rapprochement does not change the underlying fact that Turkey continues to support Hamas, an organization committed to Israel's destruction. One does not need to be an expert in order to predict that the next round of violence in the Gaza Strip—more of a when than an if—will put the deal's resilience to the test.
But the fact that the two sides reached an accord suggests that differences over Gaza are taking a backseat to more pressing matters. Many didn't believe that the deal would happen, and yet it did.
For Turkey, reconciliation with Israel is the first step to reversing a failed foreign policy that led to its regional isolation. It is no coincidence that the final round of negotiations began shortly after Turkey downed a Russian jet along the Turkish-Syrian border in November 2015, or that President Recep Tayyip Erdogan issued an apology to Moscow shortly after signing the deal with Israel. Increased security cooperation, enabled in part by Ankara's decision to lift its veto of a permanent Israeli mission to NATO, should contribute to Turkish efforts to contain ISIS as well as joint Israeli-Turkish interest in limiting Iranian influence in Syria.
Israel is also concerned with regional instability, yet its desire to export natural gas seems to be an equally dominant incentive. Of the multiple export options available to Israel, none are more financially viable than the construction of an underwater pipeline to Turkey. The obstacles standing before a project of this kind are many: a pipeline would run through Cypriot territorial waters and therefore requires Nicosia' approval; the global energy market could continue to plummet thereby reducing investor interest; and, of course, bilateral ties could collapse again prior to a hypothetical pipeline's completion. However, given the degree to which Prime Minister Benjamin Netanyahu stressed the deal's impact upon Israel's future energy security, there can be little doubt as to its centrality in this story.
Deep distrust remains on both sides. Israel and Turkey share many overlapping strategic interests, but they prioritize them differently. Regional challenges such as the Syrian civil war, and the threat of ISIS are not necessarily a source of cohesion. Yet in the last few months, both sides engaged in a public relations campaign in order develop the necessary goodwill for reconciliation. This is likely to continue in the coming months.
Forging a new narrative requires the implementation of a multi-tier process that includes the diversification of official channels that enhance Israeli-Turkish strategic, economic, and humanitarian cooperation. Civil society actors will play an important role in bolstering these efforts and increasing people-to-people dialogue. Each country's business community, indirectly responsible for keeping the possibility of reconciliation alive during this period of diplomatic tension, must also be vocal partners in defining the future of the relationship.
Most importantly, Israeli and Turkish leaderships must create a mechanism that will allow them to effectively manage future conflicts. Throughout the decades, Israel-Turkey ties have often been impacted by developments in the Arab-Israeli conflict. But whereas previous Turkish support for the Palestinian cause was limited to diplomatic rhetoric, patronage under Erdogan and the A.K.P. became increasingly proactive, particularly in Gaza, necessitating a reevaluation of the relationship between Turkey and Israel.
As long as Turkey's relationship with Hamas remains political, détente could provide a window of opportunity to rebuild the Gaza Strip. As revealed a few days after the signing of the deal, Turkey will be permitted to transfer funds to banks in the Gaza for the purpose of financing projects previously approved by Israel and the Palestinian Authority. Plans are already underway to build a desalination plant and power station. Basic infrastructure projects not only improve the daily lives of Gazans, but also could stave off future conflict between Israel and Hamas by creating a valuable channel of communication that runs through Ankara.
Why should the United States support this process? After all, Erdogan and Netanyahu are persona non grata at the White House these days. Neither has been particularly supportive of President Barack Obama's Middle East policies, and that may not change after he leaves office in January. However, American security interests are dependent on Washington's ability to cooperate with and lead its allies. Now that the reconciliation process has confirmed the sources of Israeli-Turkish tension and mutual interest, the next administration will be better positioned to incentivize cooperation over discord.
Rapprochement signals the end of one chapter and the beginning of a new one. But as emphasized by Israel's lead negotiator with Turkey, Joseph Ciechanover, the deal only planted a "seedling". Both parties come away from the reconciliation process with a better understanding of one another's interests, and therefore will be better adapted to repair and cultivate this partnership going forward. The future of the relationship will be determined by how the two sides choose to care for and grow their partnership, hopefully with an eye toward not only their immediate interests, but also the long-term prospects for peace in the region.