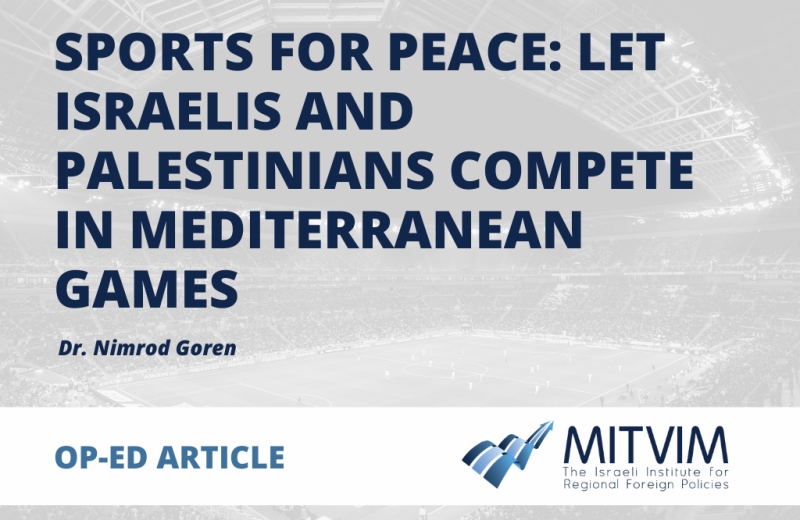 Op-eds / Israel and the East Mediterranean
3,500 athletes from 26 countries began competing this week in the 19th Mediterranean Games in Algeria. For over 70 years, delegates from throughout the region have convened quadrennially, in different countries and under the International Olympic Committee, to compete, set records and win medals. By doing so, they help consolidate a shared Mediterranean identity, in a region characterized by a number of intractable conflicts.
But something is missing. While the Mediterranean Games bring together athletes from countries which are at odds with each other, and while the list of participating countries expands to include some non-Mediterranean countries – Israelis and Palestinians are left out. They are not competing in the 2022 games, nor were they invited to compete in any of the previous Mediterranean Games.