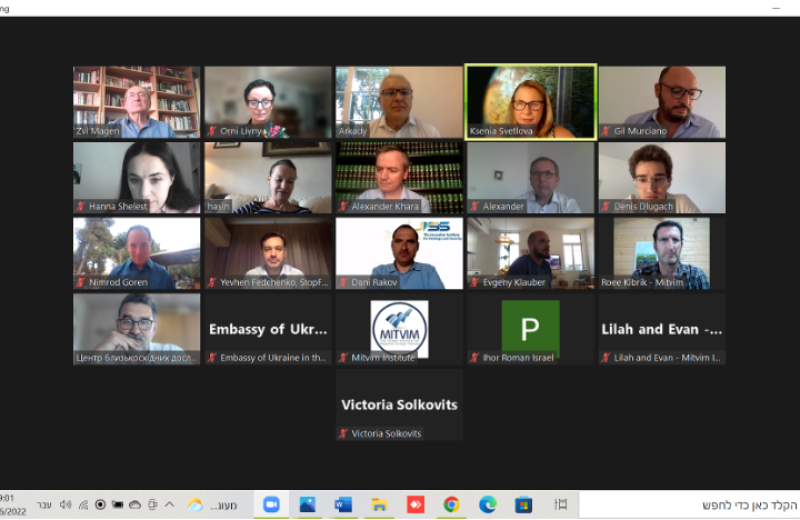 / Conferences
In one virtual space, for the first time, Israeli and Ukrainian researchers set and discussed bilateral relationship between the two countries during the war in Ukraine and Middle Eastern issues that troubles Israel.
In the event participated researchers and managers from Mitvim Institute, and representatives from the Center of the Middle Eastern Studies, Foreign Policy Council "Ukrainian Prism" and Israel friends of Ukraine.
The discussion was opened by the Ukrainian Ambassador to Israel Yevgen Kornichuk, and former Israeli ambassadors in Russia – Arkadi Milman and Zvi Magen. There were debates about policy, economy and communication. The participants discussed issues of food security, questions regarding the tariffs against Russia and the expectations of image that exists in both sides of the conflict.