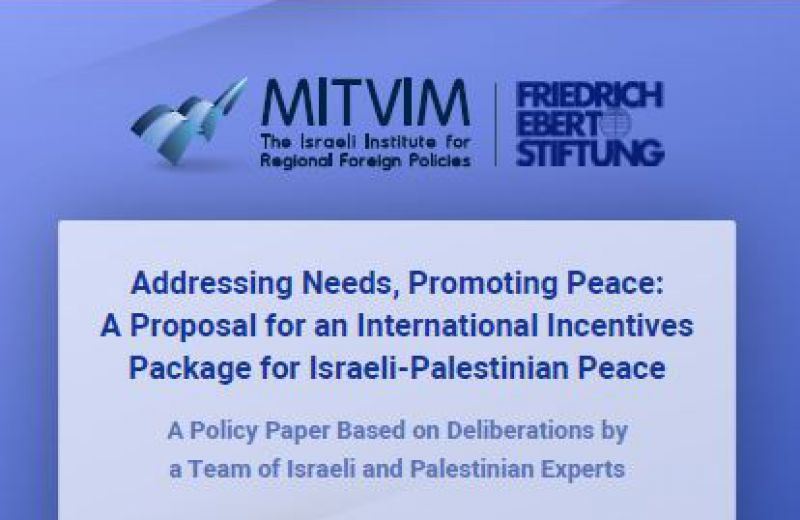 A Policy Paper Based on Deliberations by a Team of Israeli and Palestinian Experts. Edited by Dr. Lior Lehrs, with Moien Odeh, Dr. Nimrod Goren, Huda Abu Arqoub.
Incentives are an important tool in peace processes and have the potential to contribute to the advancement of Israeli-Palestinian conflict resolution. A team of Israeli and Palestinian policy experts developed a joint proposal for an international package of incentives for peace. The proposal defines the central needs of the parties that the incentives package must address, focusing on security, recognition and legitimacy, religious rights, economic prosperity and domestic needs. It examines which international actors can be relevant in addressing those needs and should be part of an international incentives package, elaborating on the potential role of the US, the EU, and the Arab and the Muslim world. The proposal also discusses when and how a package of incentives should be introduced and delivered, and what should be the international mechanism required to promote it.
** The project was carried out by the Mitvim Institute, in cooperation with the Friedrich-Ebert-Stiftung.