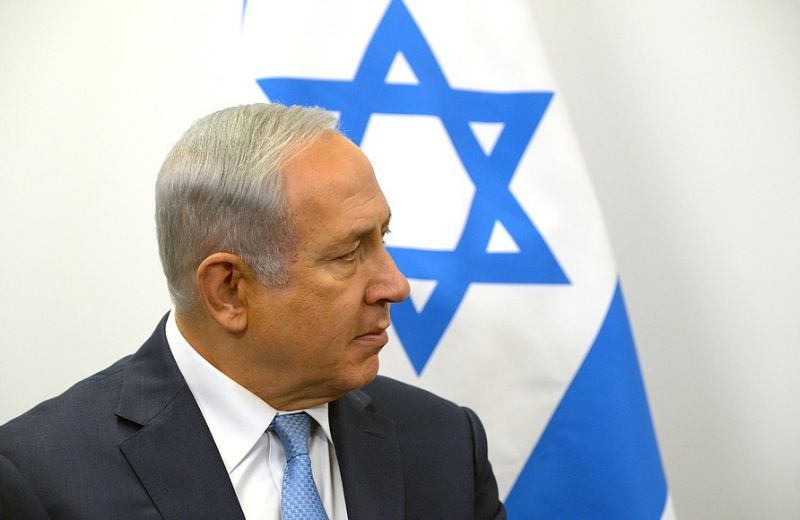 Op-eds / Strengthening Israel's Foreign Policy
While the Israeli elections results do not yet provide clarity regarding the identity of the next prime minister or the composition of the next government, they do indicate that Netanyahu's dominant grip over the political system is coming to an end. His party lost seats, his rightwing block does not have the required majority, and his legal issues will come back to haunt him in the weeks ahead. Netanyahu's campaign, which was full of negativity, fear-mongering and disinformation, has failed to achieve its electoral goals. International leaders seem to have been among the first to realize Netanyahu's political weakness. Prior to the April 2019 elections, Netanyahu was touring the world and hosting foreign leaders. Non-liberal leaders like Trump, Putin, Orban, Bolsonaro, Modi, Salvini all pitched in to support his campaign. Things did not go so well for Netanyahu this time around.
When he flew to London to meet Johnson, the British Prime Minister publicly stressed his support for the two-state solution, which Netanyahu opposes; when Netanyahu flew to Sochi to meet Putin, he was left by the Russian President in the waiting for three hours and did not return to Israel with policy achievements; even Trump refrained from giving Netanyahu a pre-election "gift" as he did last time, and only indicated vague willingness to discuss an Israel-US defense treaty after the elections; and King Abdullah of Jordan reportedly rejected Netanyahu's request for a meeting, much like other Arab leaders did earlier in the year. Moreover, the crisis facing Israel's Foreign Ministry, which was deliberately weakened by Netanyahu, deepened further in the lead up to the elections.
Following the elections results, the responsibility for managing Israel's foreign relations will likely change hands, with Yair Lapid being a major candidate to serve as foreign minister. The next government will need to lead a fix in Israel's foreign policy. It should advance peace with the Palestinians; highlight Israel's commitment to liberal-democratic values; engage with – rather than delegitimize – international critics; restore bipartisan support for Israel in the US; stop EU-bashing and improve ties with Brussels; fulfill opportunities to reshape ties with Arab countries; mend the crisis with world Jewry; legitimize the involvement of Israel's Arab citizens in foreign affairs, and the list goes on.
The Israeli elections did not produce an ideological shift from right to left, and this will limit the extent of foreign policy change we can expect, but they did open up a path for leadership change, block far-right parties, and empower Palestinian citizens of Israel. Given Israel's difficult political reality, these are important first steps towards change.
Dr. Nimrod Goren is Head of the Mitvim Institute.