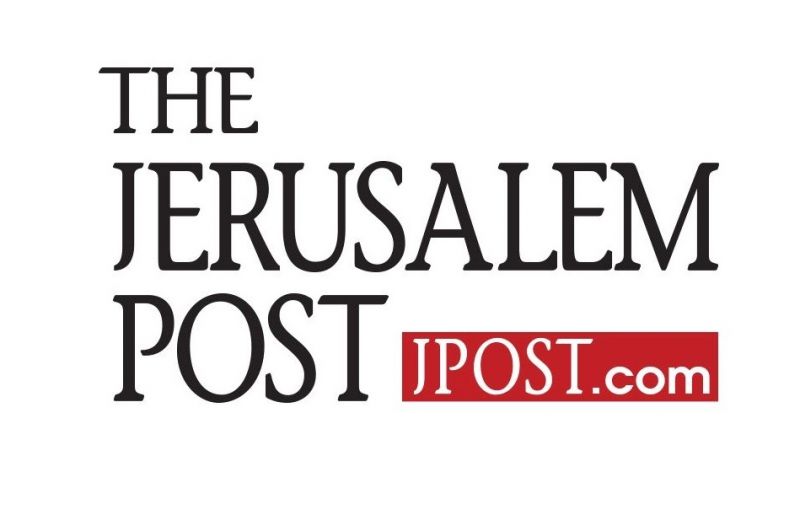 Op-eds / Israel and the Middle East
Prime Minister Netanyahu succeeded in injecting his regional approach into the policy vacuum that characterizes President Trump's first weeks in office. Since 2014, Netanyahu has declared at home and abroad that a breakthrough in ties between Israel and neighboring Arab states is possible, even without progress in the peace process with the Palestinians. In Summer 2016, for example, he said that "we used to say that as soon as peace breaks out with the Palestinians, we can achieve peace with the entire Arab world […] but I am increasingly convinced that the process can work in the other direction too".
His ministers followed suit, and have been spreading optimism about regional developments in the making. In June 2016, then-Deputy Minister for Regional Cooperation Ayoob Kara declared that within weeks or months Israelis "will hear more good news about ties with several countries in the region". Eight months have passed, without major breakthroughs, but the optimism is still there. On February 19th, Minister Israel Katz said that Israel's relations with the Gulf states "can be upgraded, and are going to be upgraded significantly". Government members frequently tell the Israeli public that Israel's current state of affairs with the Arab world is better than ever before, even though they usually refuse to provide details, citing a need for secrecy.
Does this reflect a regional reality, or a virtual regional reality? History shows us that progress on the Palestinian issue was a prerequisite for any major breakthrough that ever took place between Israel and the Arab world. The signing of the peace treaty with Egypt was dependent on Israeli-Egyptian agreement over the autonomy plan for the Palestinians. The peace treaty with Jordan was reached only after Israel and the PLO signed the Oslo Accords. The Arab Peace Initiative, first published 15 years ago, emphasizes this fact in clear terms. It offers Israel normal relations with the entire Arab world, but only after an Israeli-Palestinian peace treaty is reached.
Whenever peace negotiations took place, the Arab world was willing to pitch in, even if its contribution was not a game-changer. Arab leaders participated in the Madrid Summit in 1991, tried to assist Israeli-Palestinian peace summits throughout the 1990s and till the 2000 Camp David summit, and attended the 2007 Annapolis Conference that kicked-off yet another round of Israeli-Palestinian negotiations. It was all in the context of the peace process. And when progress in that process was evident, like in the early 1990s, the fruits of regional cooperation became visible and tangible – diplomatic representations opened up, regional business summits were convened, and high-level visits took place.
The regional approach that Prime Minister Netanyahu is advancing challenges this reality, and attempts at flipping the sequence – calling for improved Israeli-Arab ties first, and progress with the Palestinians later. It is true that Israel currently enjoys better ties with some Arab countries. There is increased security coordination, the relations that do exist are becoming more visible to the public, and new channels for dialogue and cooperation have been put in place. These are positive developments, which derive from the changes occurring in the Middle East in recent years and from the emergence of joint strategic interests. They emphasize the existence of a historic regional opportunity for Israel to reshape its relations in the Middle East.
Some Arab countries are motivated to increase even further their cooperation with Israel, and to expand them to civilian – and not only security – issues. However, the transition from Israeli-Arab relations, which mostly take place behind the scenes and focus on security coordination, to actual normal and visible relations has not yet happened, and is unlikely to happen without progress on the Israeli-Palestinian track. The Arab publics are not willing to accept that, and the Arab leaders are not willing to go there.
Arab leaders emphasize this in private meetings as well as in public statements. They see the Netanyahu approach as one that contradicts the Arab Peace Initiative, which they are committed to. Former Saudi official Prince Turki al-Faisal asked in September 2015 to "tell Mr. Netanyahu not to propagate false information. As long as Palestine is occupied by Israel, there's not going to be cooperation between Saudi Arabia or Sunni states with Israel." In their speeches at the 2016 UN General Assembly, Egypt's President al-Sisi and Jordan's King Abdullah also emphasized the need to resolve the Israeli-Palestinian conflict, as a condition for a genuine regional breakthrough.
John Kerry tried to convince Arab leaders to take some steps towards normalization with Israel even before an Israeli-Palestinian breakthrough, but was rejected. Kerry shared insights from such efforts in his final speech before leaving office, saying in December 2016 that "the Arab countries have made clear that they will not make peace with Israel without resolving the Israeli-Palestinian conflict – that's not where their loyalties or their politics are." In his speech, Kerry added that many Arab leaders with whom he has engaged have shown a willingness to support serious Israeli-Palestinian negotiations and to take steps on the path to normalization of relations – including public meetings — providing there is meaningful progress towards a two state solution."
The steps that Trump is likely to take in order to strengthen US relations with Egypt and Saudi Arabia may lead to increased security coordination between these states and Israel. But in order to fulfill the opportunity for a new era in Israeli-Arab relations, progress towards a two-state solution to the Israeli-Palestinian conflict is required. This is what the Arab world requests in return. It is also an Israeli interest, even if it is not on Trump's priority list. Should the Israeli government maintain its rejectionist policy towards the peace process, the regional opportunity is likely to be missed.
The progress that is currently taking place between Israel and the region is a seedling at best. It is certainly not a full-grown plant. This progress signals just how much potential there is for Israel in the region. It can be a source of hope for the many Israelis who find it difficult to even imagine a future of peace. It is a sign that Israel can truly achieve the regional belonging, which it very much deserves and needs.
Israelis should not settle for regional relations that are mostly secret and limited to security issues, and that do not enjoy public legitimacy in the Arab world. The 15th anniversary of the Arab Peace Initiative, in March 2017, is a reminder that regional cooperation is linked to Israeli-Palestinian peacemaking, and that progress on the peace process can totally alter Israel's regional standing. There are no shortcuts to a regional breakthrough. The road passes through Ramallah.