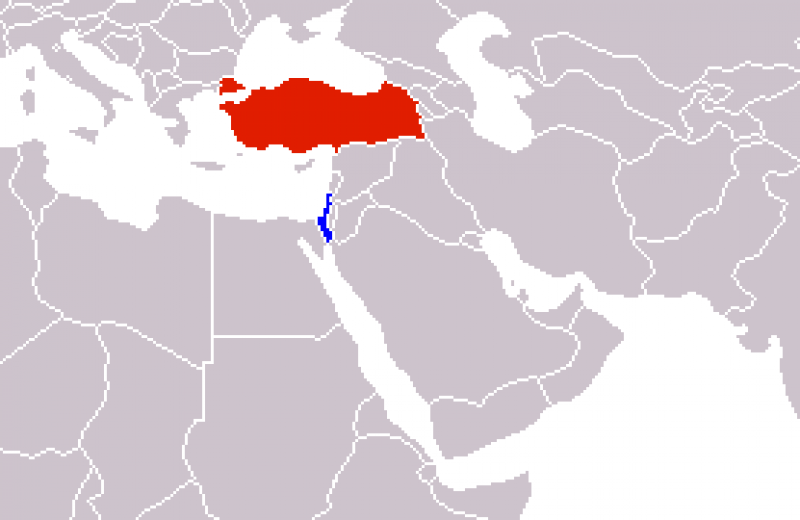 Policy Papers and Reports / Israel and the East Mediterranean
An extended period of strained relations has finally ended with a series of lengthy negotiations that culminated in the recent Turkey-Israeli deal in June 2016. The critical point in the negotiations, and also the main reason for the previous breakdown in the two countries' relations, hinged on the Palestinian question and specifically, the situation in Gaza.
After an arduous negotiation process of more than three years, Israel and Turkey reached a compromise on this particular issue. According to the agreement, the Gaza blockade will not be lied as Turkey demanded; however, it will be "softened" for Turkey. Essentially, Turkey will be able to ship humanitarian aid to Gaza through Israel's Ashdod port, and will be allowed to build a hospital and a power plant in the Gaza Strip. In fact, immediately after the deal was sealed with Israel, Turkey sent its Lady Leyla ship carrying humanitarian aid to Gaza.
The rapprochement with Israel also allows Turkey to play a significant political role in the region. Most opinions suggest that Turkey could be influential in mediating between Palestinian groups Hamas and Fatah, and thereby contribute to a long-term unity government in Palestine. Turkey's potential role as a mediator between Palestinians and Israel is also widely discussed. Undoubtedly, Turkey will be able to play these roles after building sufficient trust with Israel following the agreement. However, the sealed deal between the two countries also offers Turkey a chance to play other structural roles in the region, in view of Turkey's so power and image in the eyes of Arab and Muslim societies in the Middle East, together with its long experience of statehood and diplomacy.
This paper is part of the Israel-Turkey Policy Dialogue Publication Series of Mitvim and GPoT Center, in cooperation with Friedrich-Ebert-Stiftung.