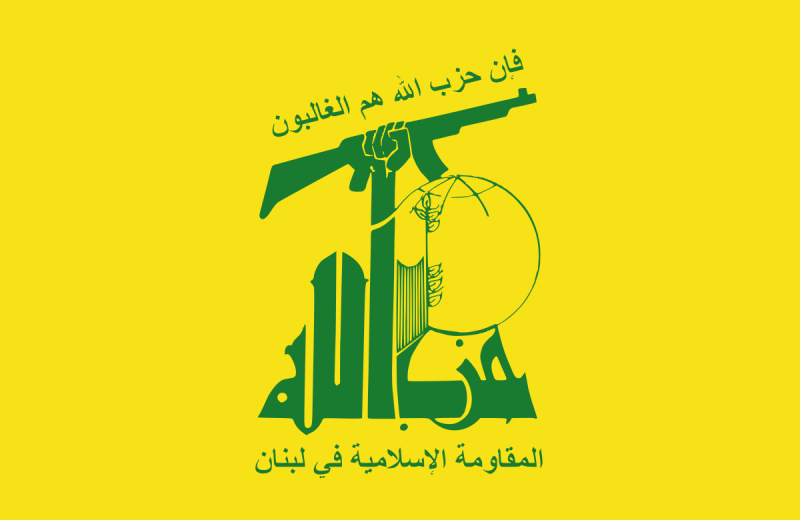 Op-eds / The Israeli-Palestinian Peace Process
It happened at last. Germany finally announced on Thursday it has designated Lebanese Hezbollah a terror organization, banning all of its activities in the nation.
Germany – and other European countries – could have taken this step seven years ago, when Hezbollah's military arm was banned by EU in 2013. Perhaps, if it had then banned all Hezbollah's activities on its soil, both military and "political," Germany would not have turned into an operational hub for Hezbollah and enabled the network of over 1,000 activists.
Today Berlin had discovered what was well known for quite a while to Israel and the Arab Gulf states – there is no distinction between Hezbollah's military and "political" wings. There is only one Hezbollah – murderous, poisonous, and dangerous.
Now, it is time for the European Union and other countries around the world to ban Hezbollah in its entirety.
Four years ago, the members of Gulf Cooperation Council (GCC) classified Hezbollah as terrorist organization, a decision adopted by the Arab League.
GCC Secretary-General Abdullatif al-Zayani then accused Hezbollah of committing "hostile acts" against GCC states, including recruiting young men to carry out "terrorist attacks, smuggling weapons and explosives, stirring up sedition and incitement to chaos and violence."
Did Europe really think back then that Hezbollah, which had already performed an act of terrorism on its soil by killing innocent Israeli tourists in Bulgaria in July 2012, would stop there? Of course, Hezbollah continued its nefarious behavior.
It has been a known fact for quite some time that Hezbollah's operations in Europe, as well as in Latin America includes drug trafficking, illicit tobacco trade, money laundering, recruitment and fundraising, with the revenues directed to Lebanon to fund terrorist attacks and arms procurement.
Hezbollah – which faithfully fulfills Iran's orders – has destroyed Lebanon, creating a state within a state, and has sown death and destruction in Syria, acting on behalf of its Iranian master while using foreign countries with lenient policies to promote their goal.
Yet, the world was exceptionally slow to react to this immediate threat and many important players continued to insist on artificial and ridiculous distinction between its military and the "political" wings, even when Hezbollah Secretary General Hassan Nasrallah was laughing loudly about this distinction.
"Just as a joke, I propose that our ministers in the next government be from the military wing of Hezbollah," he said during a televised speech in 2013, following the EU's designation Hezbollah's military wing as a terrorist organization.
Indeed, both political and military wings of this organization are united by the same murderous ideology, created and funded by Iran. There is no disparity between them.
As expected, Iran was not happy with this development. Ali Shamkhani, secretary of Iran's Supreme National Security Council went as far as saying that "ISIS failed to reach Europe because it was defeated by Resistance groups such as Hezbollah."
Naturally, Iran would want the world to think that "an enemy of an enemy is my friend." Hopefully, no one will fall for this trap. ISIS is a danger to humanity, but so is Iran that continuously threatens regional security, pushing for more destruction and death through its many tentacles.
Not only Germany, but also countries in Latin America such as Argentina, Colombia and Brazil have recently decided to designate Hezbollah as a terrorist organization and change the legislation respectively. These countries have seen for themselves how deep Hezbollah has penetrated, and how dangerous it is. Along with Israel and the Arab states, these countries have a long and painful experience of combating Hezbollah.
Everyone should know, that when Hezbollah traffics drugs, illicit tobacco, weapons or diamonds through Hamburg port or through porous borders in Latin America or East Africa, this dirty money will be later used to send rockets on the civilian population in Israel, kill more Syrians, and perform terror attacks in Europe or Arab states. That's why the EU and countries around the world should follow the example of Germany and put the entire Hezbollah on its terror list, in an effort to eradicate Hezbollah's power and global presence.