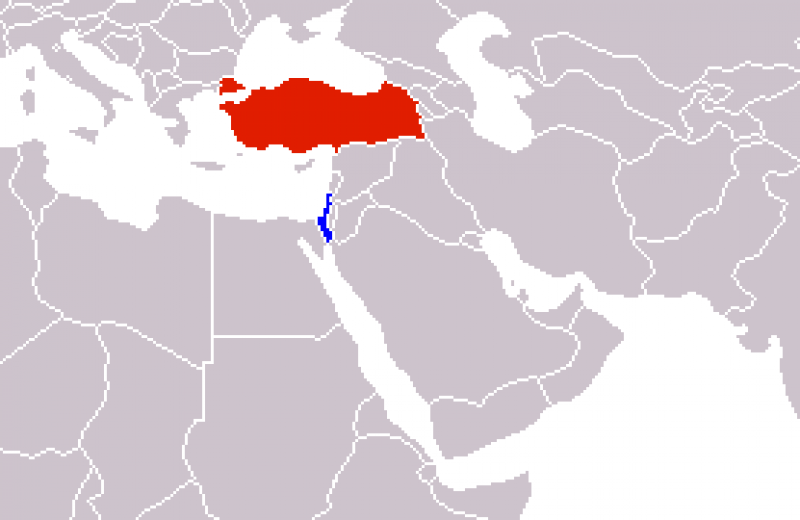 In late April 2013, the Istanbul-based Center for Economics and Foreign Policy Studies (EDAM) published a public opinion poll regarding Israel-Turkey relations. The poll results can be read here. Below are two Israeli reactions to these results.
Dr. Nimrod Goren, Chairman of Mitvim – The Israeli Institute for Regional Foreign Policies, reacted to poll by saying that:
"The EDAM poll shows that the lifting of the Gaza blockade is a more marginal condition for reconciliation than the apology and the compensation. This is despite frequent fierce Turkish statements on the issue. Nevertheless, Israel's recent decision to allow Turkish humanitarian aid to enter Gaza, Erdoğan's upcoming visit to Gaza, and the Israel-Hamas understandings following operation Pillar of Defense, all indicate that progress can also be made in regards to the blockade condition. This is likely to lead to even greater Turkish public support for mending ties with Israel."
"Both the Israeli and Turkish publics express support for the mending of ties. This indicates an opportunity to increase cooperation also between the civil societies of both countries. Such cooperation should be sought after in a manner that will not only benefit bi-lateral Israel-Turkey relations, but that will also contribute to Israel's regional integration and to Israeli-Arab peacemaking."
Dr. Alon Liel, former Director General of Israel's Ministry of Foreign Affairs, claims that:
"The findings of the EDAM poll reflect a widespread public perception in Turkey that Israel is an important regional factor, which Turkey is in need of, especially due to the turmoil of the Arab Spring. The fact that an Israeli public opinion poll – carried out in August 2012 by Mitvim – showed similar trends among the Israeli public towards Turkey, gives hope that the mending of IsraeliTurkish relations is indeed possible."
Mitvim is a progressive Israeli foreign policy think-tank, which envisions a fresh start for Israel among the nations. Mitvim works to reshape Israel's relations with the Middle East, Europe, and the Mediterranean through advancing a paradigm shift in Israel's foreign policy, advancing Israel's regional integration, and advancing Israel-Arab peace.
A summary of Mitvim's activities towards the mending of Israel-Turkey relations, August 2011- March 2013, can be read here.