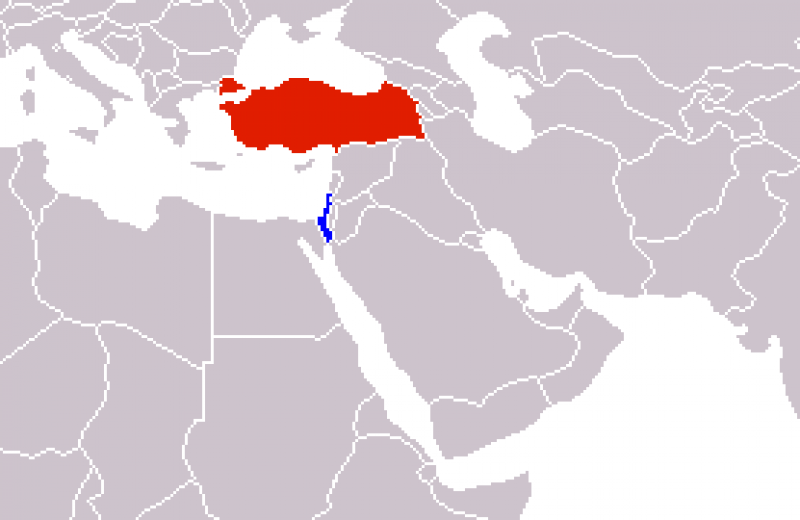 Briefings / Israel and the East Mediterranean
Turkey's former Foreign Minister, H.E. Yaşar Yakış, visited Israel on 20-21 May 2014, upon the invitation of Mitvim – The Israeli Institute for Regional Foreign Policies.
The visit was carried out in light of progress made towards Israel-Turkey reconciliation. It was aimed at preparing for the day after an agreement is signed between the two countries. Yakış's visit included a series of events and meetings with prominent politicians and diplomats, which focused on bi-lateral issues, the Israeli-Palestinian peace process, and regional affairs.
On 20 May 2014, H.E. Yakış spoke at a special event at the Israeli Parliament (Knesset), organized by the Mitvim Institute and the Knesset Lobby for Regional Cooperation headed by MK Nitzan Horowitz (Meretz). The event was attended by members of Knesset, diplomats, scholars, journalists, and businessmen.
The following day (21 May 2014), H.E. Yakış also gave a public lecture at the Hebrew University of Jerusalem, where he was hosted by the Nehemia Levtzion Center for Islamic Studies, the Forum of Turkish Studies, the European Forum, and the Mitvim Institute. His lecture dealt with Turkey's foreign policy and the future of Turkey-Israel relations.
During the visit, Israel's Channel 2 News broadcasted an exclusive interview with H.E. Yakış, conducted by Arad Nir, the channel's foreign news editor.