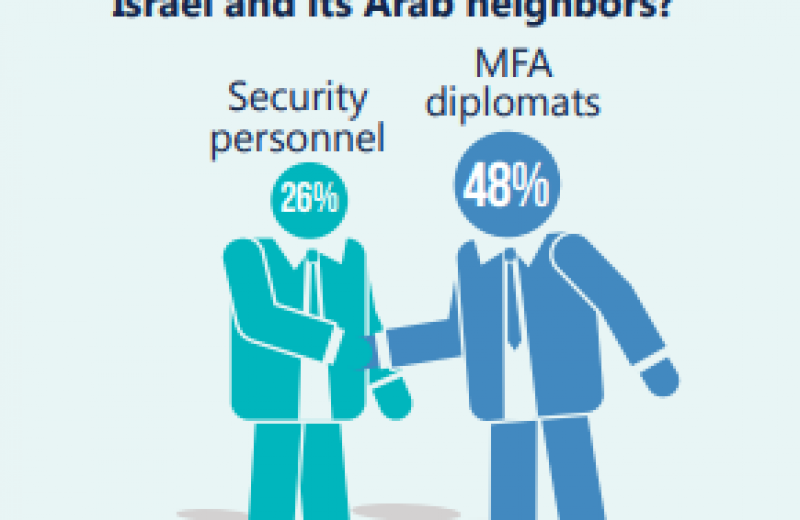 Findings of the Mitvim Institute Poll, December 2014
The annual public opinion poll of Mitvim – The Israeli Institute for Regional Foreign Policies on Israel's foreign policy has been carried out between September 9 and 11, 2014 by the Rafi Smith Institute and incooperation with the Friedrich-Ebert-Stiftung. The poll was conducted among 500 men and women, as  a representative sample of the Israeli adult population (Jewish and Arab sectors, aged 18 and older), with a 4.5% margin of error.
The main poll findings are:
The Israeli public is not satisfied with Israel's global standing, and thinks that Operation Protective Edge caused damage to it.
Israel's top foreign policy priorities, in the eyes of the public, should be: relations with the US, the peace process, Israel's public diplomacy, and relations with moderate countries in the Middle East.
The public thinks that improving Israel's foreign relations is dependent upon progress in the peace process, and that regional cooperation with Middle Eastern countries is possible.
The US, followed by Russia and Germany, is considered the most important country for Israel in the world.
The public thinks that Israel-US relations should be improved, and regards Egypt as the most important country for Israel in the Middle East.
The public is split on the question of whether Israel belongs more in the Middle East, in Europe or in both in an equal manner; Israelis are not aware of the EU's offer to significantly upgrade relations with Israel after peace is reached.
Tzipi Livni, followed by Isaac Herzog, is perceived to be best suited for the position of Foreign Minister.
This report includes:
1. The detailed poll findings grouped under four categories: Israel's global standing, Israel'sforeign policy conduct, foreign policy priorities and bi-lateral relations; regional cooperation and regional belonging.
2. Reactions to the poll findings by Mitvim Institute experts: Dr. Nimrod Goren, Dr. Ilai Saltzman, Prof. Elie Podeh, Dr. Ehud Eiran and Yoav Stern.
3. Reactions to the poll finding by Israeli public figures (Members of Knesset and former senior diplomats): MK Hilik Bar, MK Nitzan Horowitz, Nadia Hilou, Yigal Palmor, Dr. Alon Liel, and Prof. Itamar Rabinovich