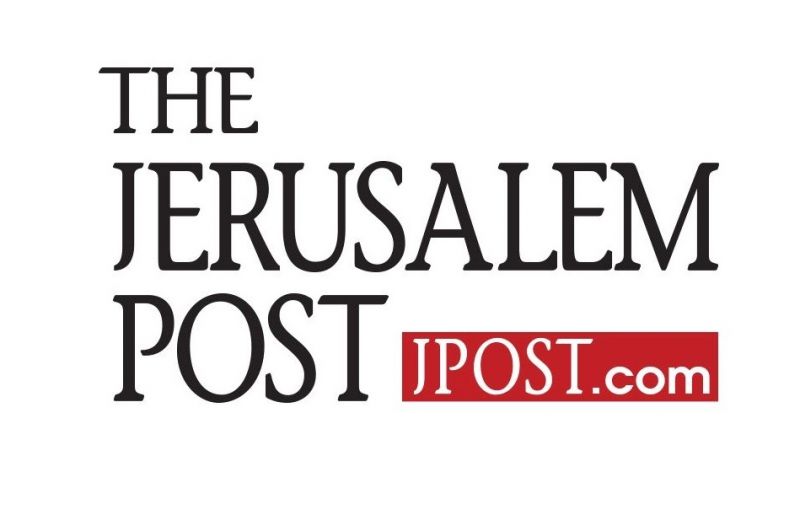 Op-eds
The prevailing, negative attitudes in Israel toward the EU, as reflected in the 2019 Israeli Foreign Policy Index of the Mitvim Institute, differ greatly from the facts on the ground.
The European Union is not hostile to Israel. Along with its member states, the EU is Israel's largest trading partner. Europe accounts for almost 50% of Israeli imports, and more than 35%-40% of its exports. Anyone ignoring this Israeli dependence on Europe lacks a basic understanding of reality.
However, ties with Europe are not limited to trade. They encompass many spheres.
Although the EU-Israel Association Council, which is the official framework for high-level dialogue between the sides, has not convened since 2012, Israel and the EU maintain multifaceted ties in accordance with a detailed plan they drew up and a series of agreements on a broad range of issues.
For example, Israel greatly benefits from the EU's Horizon 2020 research and development program, in which it participates. Brexit is expected to affect the Horizon 2020 follow-up program, making it somewhat less beneficial for Israeli researchers, but an amazing network of ties has been forged in recent years, thanks to this program, between Israel's economic and academic establishment and European institutions and agencies.
Israelis take part in dozens of EU public administration and governance training programs. European experts are placed for periods of over a year in Israeli government agencies to advance implementation of European-standard programs.
Europe's Open Skies program has created unprecedented links between Israel and the continent, increasing the flow of tourism in both directions.
All these developments have not generated much of an echo nor media exposure, and that is lamentable because many of those polled for Mitvim's annual poll said that providing the public with additional information about Israeli-EU cooperation could improve Israelis' perception of the organization.
Tensions between Israel and the EU are mainly political in nature, stemming from differences over the occupation, the settlements and the absence of a peace process with the Palestinians.
Israel blames Brussels and the EU institutions for criticizing its policies and creating tensions, devoting its efforts instead to developing direct ties with EU member states rather than with the EU in its entirety. Other European states act in similar fashion on a variety of issues.
The decision to portray the EU in a negative light is a political one, and Israeli decision-makers must realize how wrong it is, given the extent of Europe's significance and importance for Israel.
EUROPE IS experiencing an internal crisis, which confronts Israel with a dilemma of principles and practice in its conduct vis-à-vis the EU.
The European crisis is multifaceted, and largely reflected in non-liberal, populist trends. Brexit is a central expression of this process, as are developments in the Visegrad states, mostly Poland and Hungary, and in other states where populist, right-wing forces are on the rise.
This challenge notwithstanding, one must not lose sight of the fact that the EU has been a successful project in realizing its raison d'etre – preventing a pan-European war, such as World War II.
Despite the difficulties, the EU is still robust and still led by liberal, democratic forces.
In economic terms, the EU still serves as a role model, with which Israel should strive for strong ties. A strong EU is good for Israel, first and foremost from an economic point of view, given that any crisis in Europe has an immediate impact on the Israeli economy. Israel is a small state highly dependent on foreign trade. It needs the open markets so characteristic of Europe and not the exclusionary, anti-globalist trends gaining traction in the US and Russia.
Along with diplomatic and economic cooperation, a dialogue on defense and security issues is feasible and advisable, in light of the steps Europe is taking to establish a joint European security agency. Israel is well placed to integrate into this enterprise, to contribute its experience and cooperate with the EU.
It is important to remember that politics is not only about interests; its essence is also in promoting values. The State of Israel, as the state of the Jewish people, cannot ignore its role in this respect. The State of Israel must not link up with dark forces within Europe out of short-term, purely opportunistic expediency. It must not embrace populist leaders or stand by vis-à-vis developments in Hungary, for example, where anti-democratic liberalism is being entrenched in a manner highly reminiscent of pre-World War II Europe. Israel must not ignore abuse or violations of human rights.
The State of Israel is a powerful, sovereign player which can and must make its views heard on such issues; it must hold a moral compass and enhance liberal democratic values. We want not only to live; there is a reason for living – it is called "values," which should also be brought into the diplomatic discourse.
The same goes for Israeli politics, where rotten apples have emerged to join forces with like-minded people in other countries. One cannot accuse the whole world of racism and antisemitism without looking in the mirror and examining our own behavior.
The new world order creates many joint interests and challenges for Israel and Europe – for example, regarding China's role. Israel and the EU can deal with this together as two entities with shared values.
A new European Commission elected to lead the EU is taking office these days. There is tremendous potential in promoting cooperation between Israel and the EU, and leadership changes create an opportunity for a new, more positive dialogue. The next government must turn over a new leaf with Europe.
Dan Catarivas is the chairman of the EU-Israel Chamber of Commerce. This article is based on his remarks at the 3rd annual conference of Mitvim – The Israeli Institute for Regional Foreign Policies, held in November 2019 in cooperation with the Friedrich-Ebert-Stiftung.